At Shortcuts, we are true believers in TSplus' added value. We have been using the software for 6 years now and we are extremely satisfied. Apart from being a great product, we love the after sales service and support. We have over 1000 clients using the feature.
Tony Antoniou, CTO at Shortcuts Software
ABOUT TSPLUS
Our Mission
Since 2007, we focus on a single driving principle: making the world's apps and data secure and easy to access - Anywhere. At any time. On any device or network.

Our complete suite of software products had been providing solutions for a wide range of needs, for thousands of companies all over the world:
‍
- Remote Access, for application delivery and remote access.
- Advanced Security, for preventing cyberattacks.
- Remote Support, for remote assistance and screen sharing.
- Server Monitoring, for monitoring & reporting of remote servers.

Average review rating
4.8 / 5
TRUSTED BY OVER 500,000 COMPANIES
CONNECTING THE WORLD
TSplus Worldwide Organization
TSplus is privately held, and its headquarter is located in France.
It is structured as an international cluster of companies operating all over the World.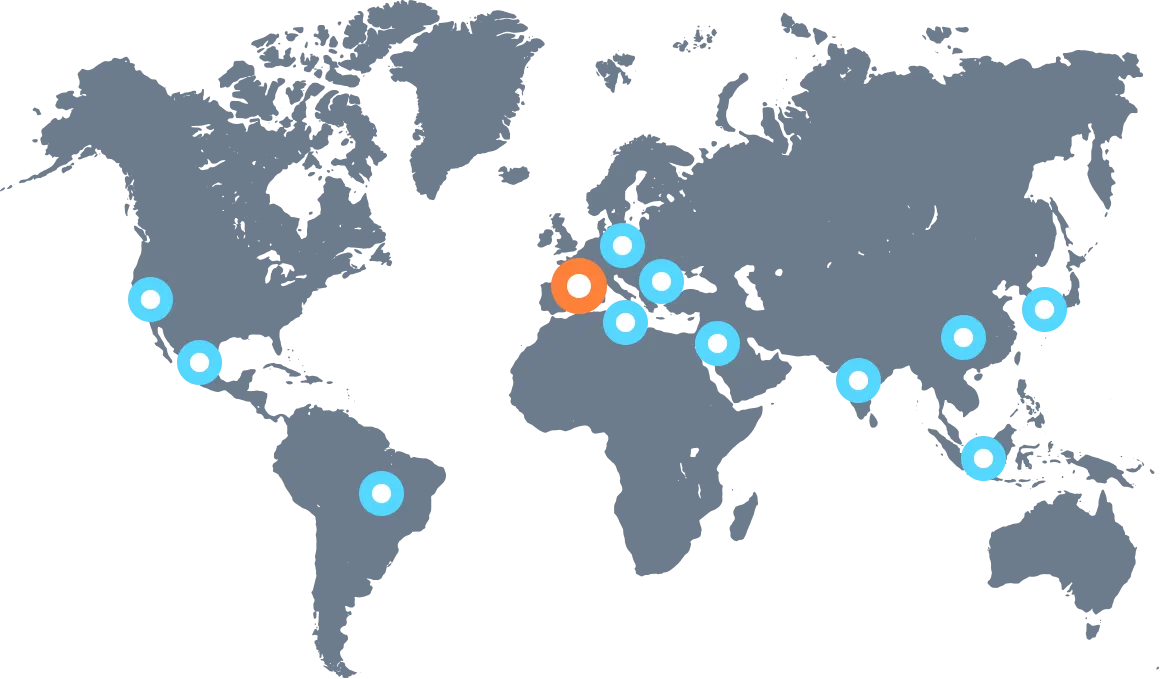 - TSplus Headquarters tsplus.net
- TSplus USA/Canada tsplus.net
‍- TSplus Latin America tsplus.mx
‍- TSplus Central Europe terminalserviceplus.de
‍- TSplus Southern Europe/Africa terminalserviceplus.eu
‍- TSplus Eastern Europe tsplus.eu
‍- TSplus Middle-East tsplus.me
‍- TSplus Southeast Asia tsplus.net/sea
- TSplus China tsj365.cn
- TSplus Eastern Asia tsplus.net/eastern-asia
- TSplus Brazil tsplusbrasil.com.br
Ready to dive in? Start your free trial today.
Try TSplus Remote Access for 15 days/5 users. All features included.
Easy setup – No credit card required